The mindbugstest, reporting and feedback is especially for organizations (units) that want to perform better. For managers who endorse the proven added value of diversity and who want to achieve more diversity. In short: for organizations that want to become more successful.
Mindbugs affect a number of essential processes in an organization such as the selection process, talent management, retention, brand reputation, innovation and better serving your customers. This makes these mind bug tests relevant for: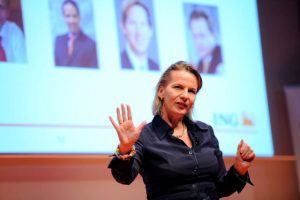 Management Boards
HR Managers
Diversity managers
Coaches
Teams
"A women's network of municipal employees has spontaneously arisen. And the so-called Diversity booster group. This includes our alderman for Economy, Innovation, Culture and Resources, one of our male directors and our female director, and they take up their role well: they play it up. subject 'a diverse organization' continuously in the discussions they have. "
Miranda ten Lande – HR policy advisor, municipality of Enschede
What inspiration are you looking for?
We help you gain insight and how to translate that into results for your team and organization. We like to think along with you, design interventions and help you achieve a change. We do this as a discussion partner for management boards, boards of directors and supervisory directors to support their wish for more diversity. We have advised and assisted more than 10,000 managers after they followed our training courses.
Our mindbugstests are tools for you to apply yourself. In your own team, or for people you coach.
View mindbug tests
We provide various types of sessions, from individual sessions, webinars and workshops to lectures for the entire organization. To this end, we design effective interventions that fit within the culture of an organization, resulting in greater diversity. We also work for organizations that want to achieve results with more inclusivity. Personal leadership and more effective cooperation are central themes during our leadership trajectories, team session and individual coaching trajectories.
"Diversity started as a project, but now it is an integral part of our process. And that is what you want to achieve as an organization."
Pieter Jongstra – former chairman of the board of EY Netherlands
Want to know more?
We gladly assist you, do not hesitate and contact us!
contact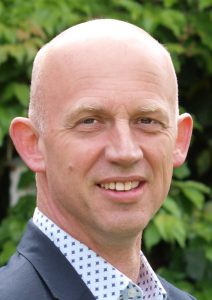 "In this training it became clear that when making decisions we are influenced by" mind bugs ", unconscious prejudices and stereotypes. A mind bug could be: women cannot lead well. Once you have exposed these mind bugs, it will be possible to do something about them with targeted exercises so that they no longer stand in your way. "

"Received a huge positive response about the awareness training. The Board of Directors thought the training was really good. Energetic, well-founded, with humor but also with a lot of power. They have decided to train all managers! "
Alma Krug, diversity manager Heijmans

"I really enjoyed the Mindbugs workshop. Not because the insights were so new to me, but more because I was very impressed with how impactful those insights and mindbugs were presented. "
Hetty Fenton, Office Director Everheds Faasen, Lawyers and Notaries